What are the Best Braces to Straighten Teeth?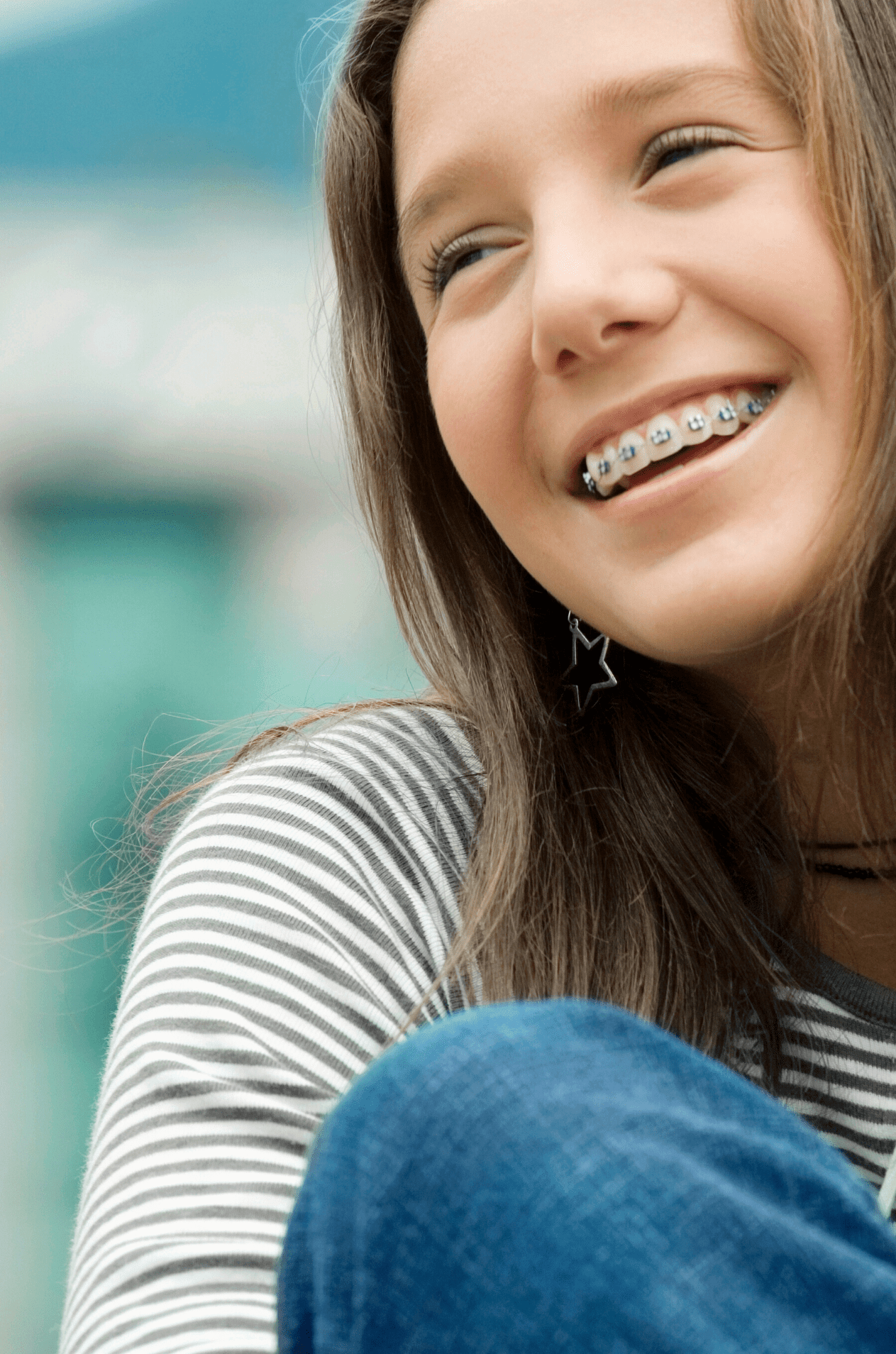 Not too long ago, teeth straightening options were limited. If you had crooked teeth, you'd find yourself with a full set of metal gear to fight with for months or years.
Now, the orthodontic treatment process isn't limited to just traditional metal braces. Misaligned teeth and crowded teeth can now be treated with everything from lingual braces to invisible trays. No matter your needs, there's an extensive treatment plan that can help transform your smile.
So, with all these options, how are you supposed to know what to choose?
Pura Vida Orthodontics is here to break down the choices and help you understand the different dental braces available for your care (and which may be the best for your needs!).
Braces for Straighter Teeth
Everyone's smile is unique and beautiful, even if you have crooked or missing teeth. However, straight teeth don't just enhance your natural smile – they also make it easier to both eat and speak. Having your teeth straightened can improve your happiness, confidence, and overall oral health!
Today's braces offer patients more options, stylish choices, and fast results. Whether you keep with tradition or try a new solution to straighten your teeth, braces will help you reimagine your smile. Let's look at the different treatment options available at your local dental professional, Pura Vida.
Traditional Braces
If you're worried about wires and metal brackets with traditional braces, don't be. Modern metal braces cost less, look better, and feel more comfortable than ever before.
Metal braces are attached to the upper teeth and lower teeth and then connected by a wire. The wire is held to the brackets by elastic bands, which can be different colors. Traditional braces offer comprehensive treatment for a wide variety of dental health problems, including complicated orthodontic issues and jaw misalignment. However, because they require more care than other options, these braces are better for patients with good oral hygiene.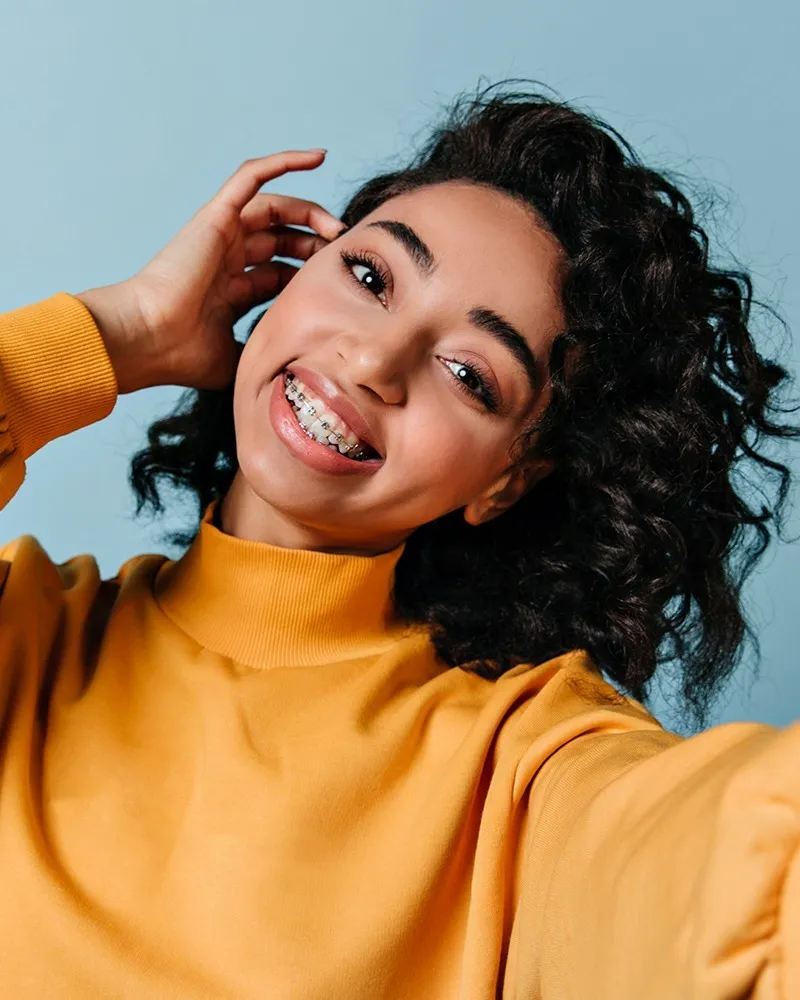 Ceramic Braces
Ceramic braces, or clear braces, are very similar to their metal counterpart when it comes to average treatment time and comfort. Because they use clear and tooth-colored material, ceramic braces are great for teens and adults who want a more discreet way to combat teeth crowding, tooth alignment, and other issues. And just like traditional braces, this type of invisible braces can work for moderate teeth straightening and even more complex issues.
However, clear braces also require patients to pay close attention to brushing and flossing. Otherwise, the clear material can become stained or tooth decay and gum disease can appear around the brackets.
Invisible Aligners
Clear aligners are invisible braces that are not fixed to your teeth. Instead, clear aligners use invisible, removable trays that help teeth shift over a shorter treatment period, providing a totally discreet option for kids, teens, and adults. Clear aligner treatment is not as extensive as braces – typically, clear aligners are used for mild to moderate orthodontic issues.
Invisalign treatment is considered the best invisible braces option. Typically worn for 20-22 hours each day, Invisalign gradually moves teeth into the proper position over time. The removable trays don't restrict when or what you can eat or drink, treating your unique needs without making you change up your routine! Want a fast, flexible, and simple treatment? Then Invisalign trays are the teeth straighteners for you.
Finding the Right Choice for Your Smile
Has your dentist or orthodontist decided that it's time for you to tackle teeth misalignment, crowded teeth, or another dental problem? Then it sounds like it's time for you to visit the best orthodontist's office in Blaine, MN. At Pura Vida, we're dedicated to compassionate care and unique smile solutions for every patient. And even better, we don't make cost a barrier to better smiles – all of these options are the same cost at our office! Schedule your first visit to our office to get started with Pura Vida Orthodontics.