What's the Difference Between a Dentist and Orthodontist?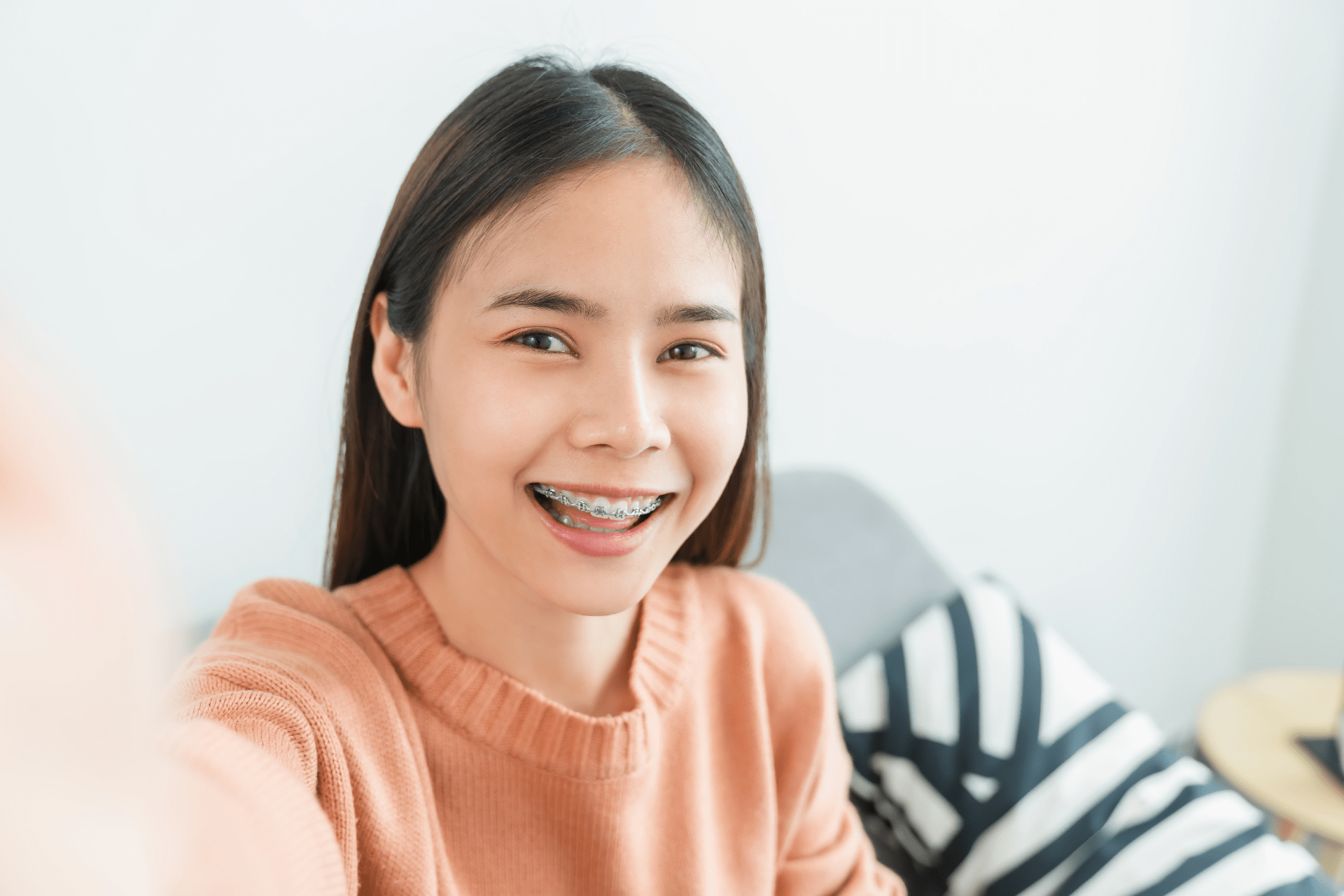 Everyone knows caring for your teeth is the secret to a happy, healthy smile. But when choosing a specialist for your unique needs, you may be confused. Should you be calling a dentist or an orthodontist to make your appointment? 
Don't worry. You're not alone. Many patients have wondered the same thing! While both dentists and orthodontists play a role in ensuring your teeth and gums are healthy, their areas of expertise differ quite a bit. 
So, if you're thinking of finally creating your dream smile with braces or Invisalign, it's essential to know who to turn to. Don't worry, though — we're here to help! By understanding the difference between these two dental professionals, you can confidently make the best decision for you and your smile. Let's brush up on our dental knowledge!
Cleanings & Cavities: Understanding When to Visit the Dentist
We know that going to the dentist is something only some people look forward to. But the truth is that dentists are oral health superheroes for kids, teens, and adults! Dentists go to dental school for years to learn about preventative and restorative care for patients of all ages. And some can spend longer to pursue a more specialized career in pediatric dentistry or another field – like orthodontics or endodontics. 
General and pediatric dentists are the first line of defense for all your standard mouth-related issues. Regular checkups and cleanings at the dentist's office ensure your teeth and gums always look and feel their best. From deep cleanings to fillings and extractions, dentists provide essential services to keep your smile healthy for a lifetime.
What Makes an Orthodontist Special? 
Your dentist works hard to keep your teeth and gums healthy, but what do you do when your teeth or jaws don't want to fit together correctly? 
That's where the orthodontist comes in. After attending dental school, orthodontists continue their education for two or more years to specialize in orthodontic care. (That's two to three extra years of focusing only on teeth and jaw alignment.) This specialized program gives them the expertise to transform smiles beyond what a dentist can do. 
These experts focus on ensuring that your smile looks great and that your bite feels good and functions properly. They're trained to create a customized treatment plan tailored to your smile needs. The result is a beautiful, aligned smile you can confidently share with the world!
Getting the Best Care from the Right Person
Taking care of your teeth is essential not only for your overall health but also for your confidence. But when do you visit a dentist versus an orthodontist? A dentist should be your go-to for routine checkups, cleanings, and treatments like fluoride (or cavity fillings). They can also help manage tooth pain, treat sore or bleeding gums, and provide extractions or teeth whitening. On the other hand, an orthodontist offers care for more severe issues like crooked teeth, misaligned jawbones, and overbites or underbites (and, of course, braces and clear aligners!). They can also work with children on early interceptive orthodontics and help alleviate symptoms like difficulty eating or speaking.
So if you need help deciding who to see, feel free to reach out to either. Both dentists and orthodontists are dedicated to making sure that you always feel and look your best!
See What's Possible with Pura Vida Orthodontics
If you've been wondering who to trust to transform your smile, we hope this quick guide has helped you! While a general dentist can help you with day-to-day oral health, an orthodontist can start you on the path to a perfectly aligned smile.
Are you considering braces or clear aligners for your teeth? It's time to book your first appointment with one of our offices in Spring Lake Park, Lino Lakes, or St. Louis Park, MN. Schedule your free consultation today to get started with the smile experts at Pura Vida Orthodontics!